[nextpage title="Gallery" ]
From Hardware BBQ:
But I sense that a lot of people will be more interested in buying these to pair with larger capacity radiators used with a custom liquid cooling setup. These fans have rubber grommets pre-installed, hence these make good case fans. If you plan on getting the NF-A14 3000 RPM variant, I will recommend getting a 24v step-up controller and crank it to full speed. Manufacturers could probably justify providing good fans with CPU coolers, but not so much with PC cases. That's where these fans play a role. Manufacturers should have twin or quad fan packs as well. Corsair used to have twin packs for their much older premium fan lineups.
[/nextpage] [nextpage title="Purchase Links" ]
These are affiliate links where we get a small referral fee if something is purchased from the links above. While this doesn't add any extra cost from non-affiliated links, it helps us to gain funds to pay the bills for hosting and get required resources for testing. If our reviews helped you, buying from our affiliate links helps a lot!
India
---
United States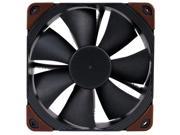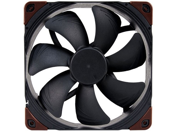 ---
United Kingdom
---
France
[/nextpage]