[nextpage title="Gallery" ]
JEDEC: DDR4-2133 CL15-15-15 @1.2V
XMP Profile #1: DDR4-2666 CL13-15-15 @1.35V
XMP Profile #2: DDR4-2400 CL13-14-14 @1.35V
[/nextpage] [nextpage title="Review Links" ]
From Hardware BBQ:
The performance is reasonable for the price we're getting from this RAM. The low profile heatspreaders makes it easier to use in many systems even with low-profile cases. There's really nothing bad to be said about these memory kits.
[/nextpage] [nextpage title="Purchase Links" ]
These are affiliate links where we get a small referral fee if something is purchased from the links above. While this doesn't add any extra cost from non-affiliated links, it helps us to gain funds to pay the bills for hosting and get required resources for testing. If our reviews helped you, buying from our affiliate links helps a lot!
India
NA
---
United States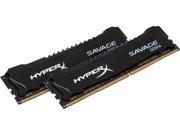 ---
United Kingdom
[/nextpage]