View All

Disclosure: This unit is provided by ADATA
So…
ADATA contacted me and wanted to start sending stuff for review. I am starting with its DDR4 and its M.2 SSD. This is the ADATA XPG Dazzle DDR4 memory kit. What would separate this from the standard-looking memory kits is the RGB LED bling. Keeping the bling aside, this memory kit uses black and red colour combination which seem to be a very common yet preferred by many.
Packaging
For two sticks of memory sticks, the XPG Dazzle is inside a tall box.
Once you remove it, you'll notice the sticks are in a size designed to carry four (for quad-channel). The packaging emphasis on Intel XMP 2.0 profile and LED bling along with the product lifetime warranty. It also states that it uses a Thermal Conductive Technology which claims to provide better heat dissipation. I am not sure what they meant by technology seeing that it's just a heat spreader with LEDs and a thin thermal pad.
Specifications
This is a 16GB (2 X 8GB) 2400MHz AX4U2400W8G16-DRD kit, with the latency rating of CL 16-16-16 @ 1.2v.
Features
An alluring LED strip built into the heatsink
Superior Power Efficiency: a 20% reduction of power (operating voltage decreases from 1.5V to 1.2V)
Incredible speeds up to 3200MHz
Thermal Conductive Technology for great heat dissipation
High-quality 10-layer black PCB for superior stability
Supports Intel® Core i7 Haswell-E HEDT (high-end desktop) processor and the X99 platform
Supports Intel® XMP 2.0 (Extreme Memory Profile)
RoHS compliant
Specifications
Speed: DDR4 2400MHz – 3200MHz
Module Size: 8GB – 64GB *8GB: 16GB (8GB x 2), 32GB (8GB x 4) *16GB: 32G (16GB x 2), 64GB (16GB x 4)
Compatibility: DDR4 2133 CL 15-15-15 at 1.2V
Operating Temperature: 0°C to 85°C
Storage Temperature: -55°C to 100°C
Operating Voltage: 1.2V – 1.35V (1.35V: 3200MHz)
Dimensions (L x W x H): 138.98 x 47.37 x 7.6mm
Warranty: Limited Lifetime
Installation Impressions and LED Bling!!
The height of this memory kit is 47.37 mm which also includes the height of the two peaks. The XPG kits are between 8GB to 64GB from DDR4 2400 MHz to 3200 MHz. Two sticks are available 16GB and 32gig, while four gigs versions for the 32 and 64gig.
The memory kit is 7.6mm tall. While it's naturally not a low profile height, its good enough to be well under Noctua NH-D15s' RAM clearance area. The LED illumination can be seen from the top and its sides. The translucent layer acts as a diffuser to some extent (as the space between it and the LED is minimal) and helps to spread the accents throughout the area. The metal portion of the shell has red highlights.
The LED is red. Since there isn't any way to manually set the colour of your choice, maybe ADATA could have provided different colour variants. It produces a 'breathing effect' typically seen in keyboards but the transition speed is rather quick. Such kits typically stand out when the transition from low to high illumination is more 'fluidic'.
The 16-second video clip above will give you a good idea.

The following hardware is used for testing:
| | |
| --- | --- |
| CPU+ MB | i7 5960x + X99 Designare EX |
| RAM | ADATA XPG Dazzle 16GB |
| Storage | Kingston SH103S390G 90GB + WD30EFRX |
| GPU | Zotac GTX 970 AMP! Extreme |
The benchmarks used are as follows:
AIDA64 Memory Benchmark
MaxxMEM² Benchmark
Cinebench R15 CPU Benchmark
Futuremark Benchmarks:

3DMark Firestrike Ultra
PCMark 8 Benchmark: Creative, Home and Work preset
Since this RAM contains a single XMP profile, the following is used:
XMP Profile 1: 2400MHz @ 16-16-39 2T @ 1.2v
Kingston gave two packs of its Savage DDR4 HX426C13SB2K2/16 kits. They have the following XMP profiles:
XMP Profile #1: DDR4-2666 CL13-15-15 @1.35V
XMP Profile #2: DDR4-2400 CL 13-14-14 @1.35V
As you can see, the timings on the Savage's 1st profile is much lesser than that on the ADATA XPG. We'll see how much difference does that make.

3DMark Benchmark- Fire Strike Ultra
PCMark Benchmark


If you are not going to overclock, Kingston Savage DDR4 looks to be a good choice as it offers two XMP profiles. Some tests favoured Savage's first profile while others preferred the second. In both cases, XPG was a bit behind.
The ADATA XPG Dazzle DDR4 kits run on a lower voltage. Keep in mind it also powers up its LEDs. Despite the taller-than-low profile heatspreaders, it manages to have least possible height. Kingston HyperX use plain older heatspreaders but for a lot of people, what matters is out-of-the-box performance. ADATA could have preset a lesser latency kits. Out-of-the-box matters a lot. But I have observed for some reason ADATA uses Intel XMP while Kingston's Savage needs to be switched from JEDEC to either of the Intel XMP profiles. Weird, but its not a big problem. This was observed on the Gigabyte X99 Designare and the Supermicro X99-OCE.
Apart from the out-of-the-box Intel XMP setting, you get a low-ish profile kit with LED kits. So this will be good enough for a lot of system builds. In the US, you can get these for $112. The Kingston Savage of the same density costs $103.99. Savage's timings are CL 13-14-14 while XPG stands at 16-16-39, both at 2400 MHz dual stick configuration. The premium that you're paying is for the LEDs and the effects. In Newegg, however, it's for a much lesser price at $90.
The savage kit has two XMP profiles which are good for people who just don't want to overclock. For those who do, it's a binning lottery. All the more reason ADATA should provide an all stable with lesser latency timings and one with higher speed and best possible latency.
I can see why this would appeal to some users. The LED effect on the RAMs would do its part to bring more 'dazzle' in one's boutique system. Performance wise, I really like Kingston Savage DDR4 kits. Two different kits for two different type of users.
ADATA XPG Dazzle 16GB 2400MHz DDR4 Memory Kit Review from hardware
.@ADATATechnology XPG Dazzle 16GB 2400MHz #DDR4 #Memory #RAM Kit #Review https://t.co/048WdB5th4 via @hardwarebbq #PCMR #DIYPC #PC #TECH

— Hardware BBQ (@HardwareBBQ) October 13, 2016
These are affiliate links where we get a small referral fee if something is purchased from the links above. While this doesn't add any extra cost from non-affiliated links, it helps us to gain funds to pay the bills for hosting and get the required resources for testing. If our reviews helped you, buying from our affiliate links helps a lot!
India
NA
---
United States
---
NEWEGG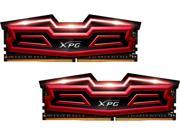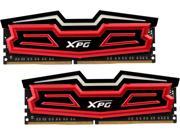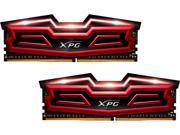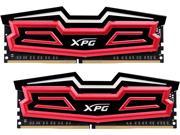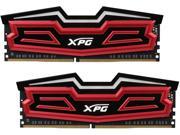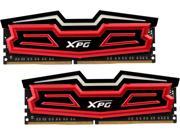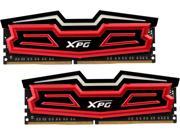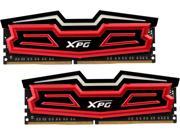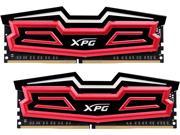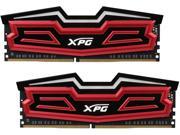 ---
United Kingdom