Packaging and Specifications
The drive comes in a standard packaging.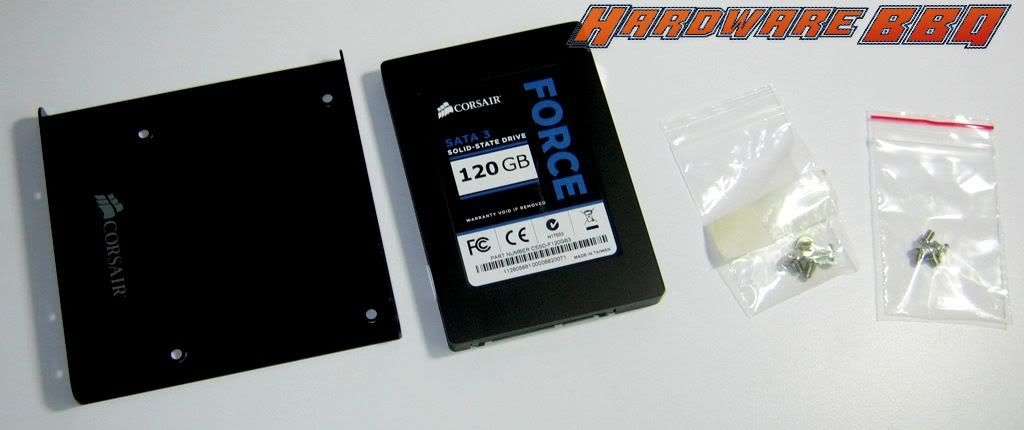 Corsair's kit is bundled with the basics: SSD tray, the drive, and 2 sets of screws.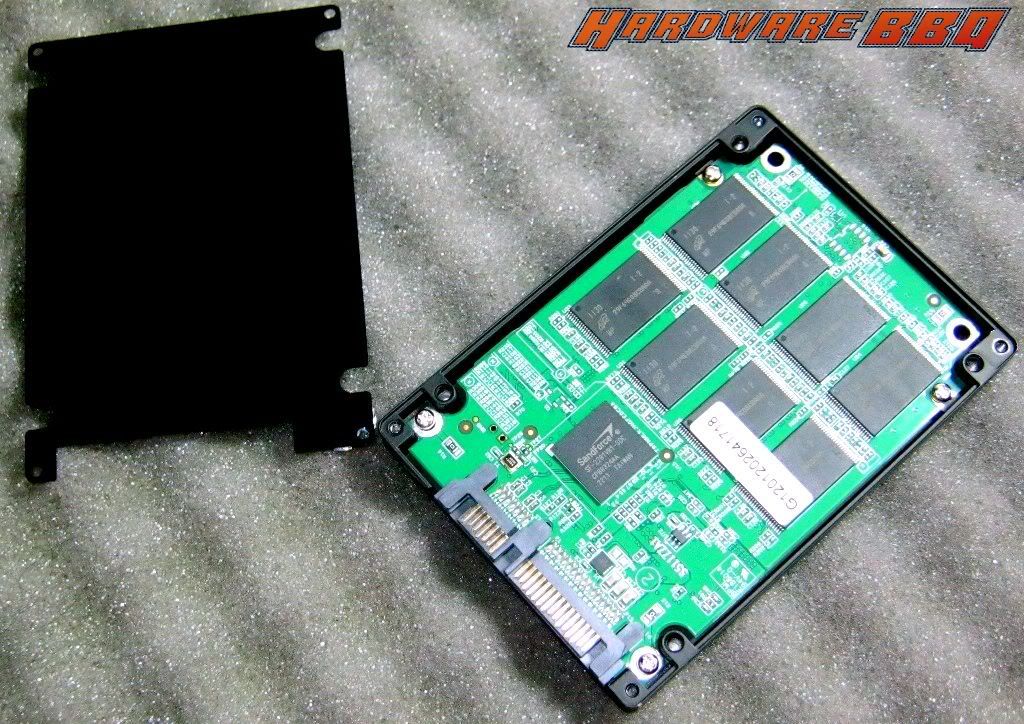 The casing is a Black anodised aluminium with brush finish. Inside, the PCB comes with the Sandforce SF-2281 controller and a total of 16 Micron 29F64G08CBAAA flash NAND, totaling upto 128GB. 8GB is reserved for over-provisioning and for storing checksums. There is no Cache memory. Over-provisioning is a term used to increase the spare area on the SSD, hence increasing the performance and the endurance of the SSD. In a nutshell, if a block wears out, the spare area ends up being a replacement. There have been SSDs which does reserve a Flash NAND for over-provisioning.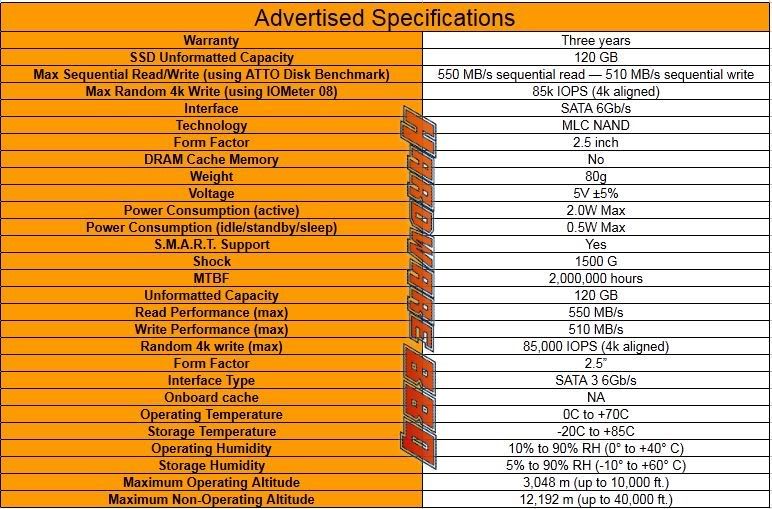 The SSD's formatted capacity is 111GB.

Honestly, I would like to see someone other than Intel (Kingston has 1, but that's an enterprise-class SSD) to provide a 5 year warranty. I am not simply referring to Corsair, but any consumer-class SSD drive. Benchmarks

I would like to Thank Gigabyte, Kingston and Western Digital for keeping my test setup to evaluate other hardware.
Storage drive tests are always done in AHCI mode.
Boot Load Test
[cf]CSSD-F120GB3-BKboot[/cf] Very odd curve for an SSD drive. Something I haven't expected it. Changing the SATA3 ports, cables and CMOS Reset pretty much gives the same timing.
—
AS SSD Benchmark
[cf]CSSD-F120GB3-BKasssdread[/cf] [cf]CSSD-F120GB3-BKasssdwrite[/cf] —
CrystalDisk Mark
[cf]CSSD-F120GB3-BKcdiread[/cf] [cf]CSSD-F120GB3-BKcdiwrite[/cf] Even if one ignore Sequential Read/Write, Kingston HyperX drive pretty much sweeps it up.
—
ATTO Benchmarks
[cf]CSSD-F120GB3-BKattoread[/cf] [cf]CSSD-F120GB3-BKattowrite[/cf] —
Anvil Storage Utilities' SSD Benchmark
---
Conclusion Let's talk about how much it costs now:
| | | |
| --- | --- | --- |
| India (Company Pricing) | U.K. | U.S. |
| Rs. 9,300/- | £ 124.98 | $ 194.99 |
The U.S. pricing of F120GB3-BK is from Newegg, which lists this product as out of stock whereas this is available in Amazon UK. However, there is one more version of Corsair Force 3 120GB, model version F120GB3A-BK that costs $179.99 at the time of writing this article in newegg. I'll reconfirm which model is going to be available in the local market. For a 120gig SATAIII drive, this is a very good pricing- only if you're getting the newer Rev AB. Kingston HyperX has a good stand against this SSD but unless you cannot source Kingston HyperX 120GB standalone kit (haven't seen 1 yet in the retail or online sales), You could consider it. But- Just like motherboards, memory kits and power supplies, if a buyer can get a hold of a good product only with a particular firmware from a particular Rev version, a buyer needs to watch out, especially if 1 is buying via online. Can't say for sure about the Corsair Force 3 F120GB3A-BK drive that is listed in newegg.