Specifications,Experience and Conclusion
General
Part number
57Y6336
Description
Lenovo Multimedia Remote with keyboard N5901 – Best seller
Keyboards
Color
Black
Keyboard Connector Type
Wireless
Keyboard Type
109 key JIS
Number of Keys
69
Standard features
Keyboard Type Standard
109 key JIS Wireless
Keyboard type[11]
109 key JIS Wireless
Limited warranty[7]
Limited warranty period
One year
Environmental Information
Maximum Operating YYYY
80 %
Maximum Operating Temperature
40 C
Minimum Operating Humidity
8 %
Minimum Operating Temperature
10 C
Architecture
Depth Metric
135.5 mm
Height Metric
27.47 mm
Weight Metric[2]
1.05 Kg
Width Metric
126.19 mm
The controller uses a 2.4GHz radio frequency USB dongle that is attached on the mini keyboard itself. Its nothing more than a simple plug-n-play device and there's no remapping or drivers required. Simply remove the USB dongle from the section where the battery is installed, insert it on a USB port, flip the switch on the keyboard and that's it. The mini keyboard require 2 AAA sized battery.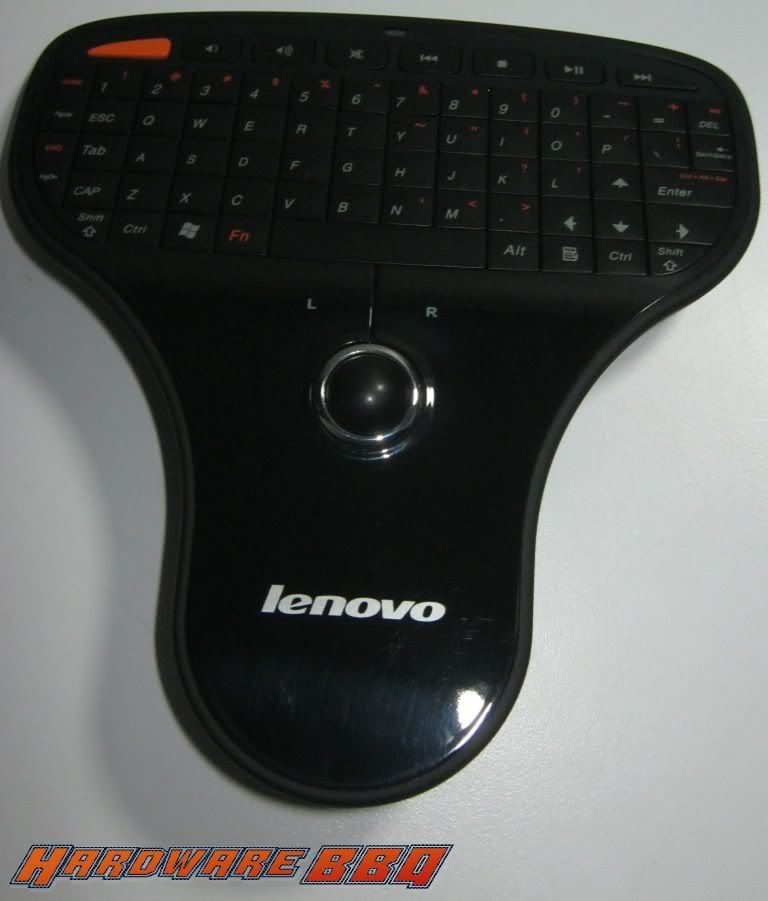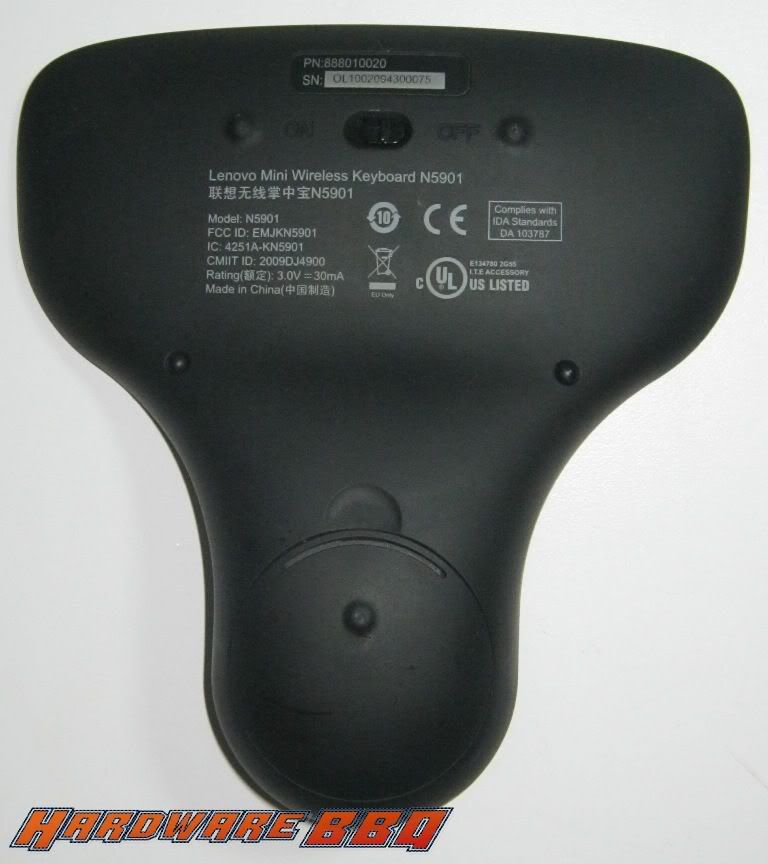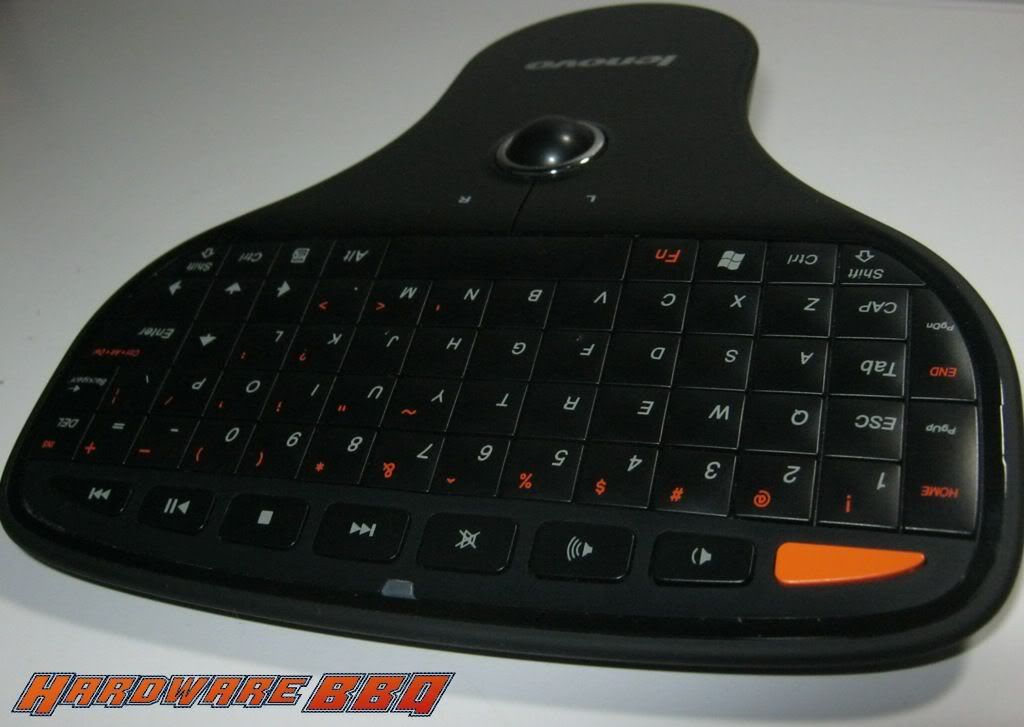 This is the first time I am having a hands-on experience with a trackball. Its pretty okay as long as you don't spin the trackball very fast. The trackball could have double up as a left click button as well for a 1 hand operation. I don't really like the glossy portion is a fingerprint magnet as usual. The left/right click buttons could have been made nicely. The orange button opens up the windows explorer.
Unless you are someone who has a very good skill in text messaging with small buttons, it will take sometime or you to get used to it. But worth of the device gets shot in the back because of the lack of backlit on the mini keyboard. If you're going to have a laid-back HTPC setup, you're bound to use it in the dark. While the basic HTPC controls (Volume decrease/Increase, mute, Rewind, stop, play/pause button fast forward) are separated from the basic QWERTY keyboard controls, unless you're familiar with it you're at the mercy of your LCD panel's backlit (unless you want to turn on the lights).
Backlit will add into power consumption, yeah. But more thought could have been put on the device. You could always provide a rechargeable AAA batteries on the mini keyboard with a mini USB port, this way the battery will be charged when you do not want to use it- and add backlit. Its better than changing batteries.
Speaking of batteries, the unit came with couple of Duracell batteries but I do not believe its a standard. I used this for about a week with XMBC and it does the job. The grip behind the keyboard has a smooth and Matt finish.
The concept works but there are somethings Lenovo needs to work on it so that it works good enough to sell and give a good experience to a user. For a device which is made keeping HTPCs in mind, not having some backlit is not really expected.
Goes without saying, the cost is another question.
| | | |
| --- | --- | --- |
| India (Official Pricing) | U.K. | U.S. |
| Rs. 5,000 | £ 29.47 | $ 36.99 |
I know, Rs. 5,000 is a lot even compared to the U.K. pricing. You can search for this model on Ebay India and probably get something half of the price. If it costs anything more, take a pass. A friend pointed it out: There is Logitech DiNovo mini for sometime now and according to some Indian retail sources it comes bit under Rs. 10,000. But going by the specs, Logitech DiNovo mini is compatible with Playstation 3 & it comes with 3 year warranty. In United States, Logitech mini costs $ 149.99. Not to mention: its had backlit.