View All
Disclosure: This review unit is supplied by WD
WD phased out its Green series drives. But at the same time, WD Blue series now has a desktop SSHD drive lineup. This is the WD4031X Blue drive with 4TB drive storage capacity. This drive uses 8GB MLC NAND and a 64MB Cache.
As per WD, this drive uses a set of algorithms which tracks data usage and prioritizes part of the data which is frequently used using the 8GB NAND. One of such uses (as WD highlighted) is for gaming. With this algorithm and the 8GB NAND, it would provide lesser loading times compared to traditional hard drives. With a much larger capacity and value still towards mechanical drives (for now), gamers can keep a large amount of games stored away in the drive.
Fair enough.
SSHD concept isn't something new. Both Seagate and WD have released its own variants in 2.5" and 3.5" form factors.
This is a 5400RPM drive and you get a usable space of 3.63TB. The operating temperature ratings is up to 60 degrees Celsius. This is good considering it can be used in mini-ITX systems even with restricted airflow and even in gaming consoles that have 3.5" bay internally- like the PlayStation 4.
There's a thin foam between the drive and the PCB to dampen any vibration in between when in use. There's a small thermal pad on one of the chips on the PCB.

The system that I am using is to test most of the hardware. The same operating system, choice of SATA III port (SATA_1), version of the benchmark software and the testing method is maintained throughout the graph.
The testing methods are as follows:
AS SSD and ATTO Benchmark
Futuremark Storage Benchmarks: PCMark 7 and PCMark 8
AIDA64 Average Read/Write Access Tests: 64KB Block Size
Sequential Data Performance Test (4K Aligned and 512 KiB)
Random Data Performance Test (4k Aligned and 256 KiB)
Transfer Test
AS SSD Benchmark
Test the sequential or random read/write performance without using the cache. AS SSD Benchmark reads/writes a 1 GByte file as well as randomly chosen 4K blocks. Additionally, it performs the tests using 1 or 64 threads and it determines the SSD's access time.
Two extra benchmark tests examine the drive's behaviour when (1) copying a few big files, a lot of small files and a mixture of file sizes by using cached copy functions of your OS as well as (2) reading/writing data depending on the data's compressibility.
ATTO Benchmark
The ATTO Disk Benchmark performance measurement tool is compatible with Microsoft Windows. Use ATTO Disk Benchmark to test any manufacturers RAID controllers, storage controllers, host bus adapters (HBAs), hard drives and SSD drives and notice that ATTO products will consistently provide the highest level of performance to your storage.
PCMark 7 Storage Test
The Storage test is a collection of workloads that isolate the performance of your PC's HDD or SSD. You can choose to test other storage devices in addition to the main system drive.
PCMark 8 Storage Test
Use the PCMark 8 Storage benchmark to test the performance of SSDs, HDDs and hybrid drives with traces recorded from Adobe Creative Suite, Microsoft Office and a selection of popular games. You can test the system drive or any other recognised storage device, including local external drives. Unlike synthetic storage tests, the PCMark 8 Storage benchmark highlights real-world performance differences between storage devices.
Read Test- Total I/Ops
Read Test- Average I/O Response Time
Write Test- Total I/Ops
Response Time- Average I/O Response Time
Read Test- Total I/O
Response Time- Average I/O Response Time
Write Test
Response Time

This drive isn't just going to be something that gamers will be interested, it's also those who generate a lot of content, but SSD would be an expensive affair, especially with a much larger storage space.
Mechanical drives are still going to be around, and going Hybrid is the best way to do that while providing an excellent value for the time being. The drive also excels with downloading data from another drive, making it a good choice as a secondary device too. It's not going to be a replacement for SSDs, just like with any Hybrid mechanical drives tested till now. There are also the choices of Cache SSDs, but it's not something any of the SSD brands pushed since SanDisk ReadyCache. At the end of the day, this drive is a much better choice for a cost effective large desktop storage and having a NAND seem to have helped in just that.
But eventually, WD will have to consider having a much larger  NAND, especially with a large storage  drive where people who prefer  to use a part of it as a primary partition will multi-task.
India
---
United States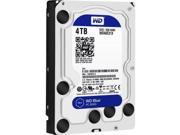 ---
United Kingdom
---
France
NA